Looking for Vancouver's best ramen #02: Hokkaido Ramen Santouka
I have to admit that I belong to that group of people who temporarily becomes obsessed with a specific dish. This time, I could not stop thinking about tsukemen… If you don't know what it is, this is in the same family as ramen, but the broth and the noodles are separate. The noodles are usually served cold, whereas the broth itself is hot. Généralement, les nouilles sont servies froides tandis que le bouillon est chaud. I actually discovered this dish a few years ago while we were on vacation in Ontario, in David Chang's restaurant: Momofuku.
Honnêtement, j'adore les ramen en général. Mais il y a quelque chose, pour moi, de différent et encore plus satisfaisant avec les tsukemen…

We went to Hokkaido Ramen Santouka on a weekend day, after deliberating on which place to pick. I have nothing wrong to say about the service, even though I admit the wait was quite long once we have set our order.
Our order in more detail: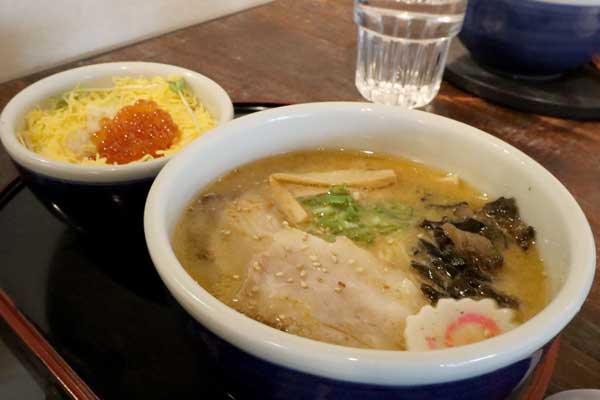 Ikura combo with miso ramen
For this ramen, we blend akamiso into our tonkotsu soup.
This miso ramen that adds rich yet mildness to our tonkotsu soup could become a habit if you try it just once.
This combo came with rice topped with salmon roe and a thinly sliced omelette.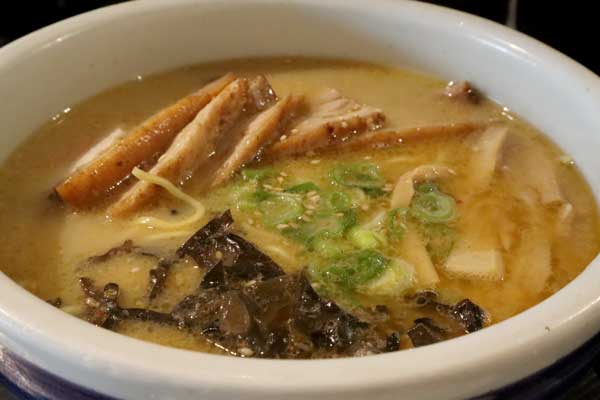 Cha-shu pork miso ramen
This is a substantial bowl of ramen piled high with a precious amount of pork roasted to the point of falling apart.
Have any soup you like with Santouka's roasted pork, which allows you to enjoy the delicious flavour of the meat.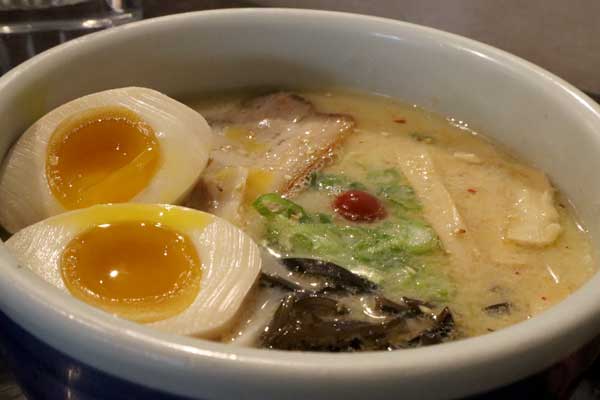 Shio Ramen with ajitama add-on
Our specialty is the white tonkotsu soup which you can slurp until the last drop.
The red pickled plum on top hints the woman with red lipstick on, adding feminine touch to the ramen.
Enjoy a bowl of this ramen that stands out for its delicious taste, aroma and gentle flavour.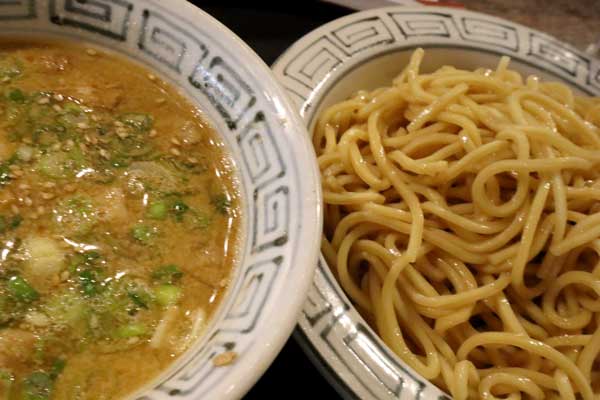 Tsukemen
Nouilles froides servies avec le bouillon chaud de votre choix.
Ce bouillon est servie avec un œuf dur, de l'oignon vert, des petits morceaux de porc grillés, du menma (bamboo lacto-fermenté)
Note: the dishes' descriptions are copied-pasted from the restaurant website, note my own words.
Where to find them
West Broadway
558 West Broadway Street
Vancouver, BC
Their Instagram
Robson Street
1690 Robson Street
Vancouver BC
Their Instagram
---
---